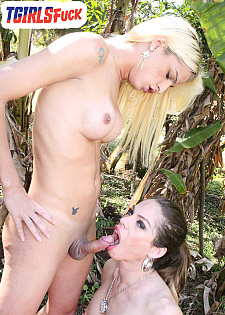 ***REMASTER VIDEO 1080p*** - Outside these rocking babes Bia Bastos & Dany de Castro are hot tgirls who have a little flip fucking hardcore scene for you to enjoy in this hot lesbian scene.
5th Jul 2023
22:30 HD Video
& 122 Photos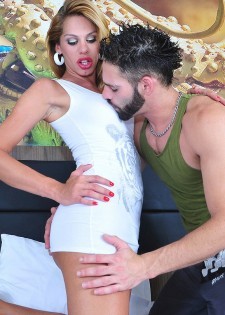 ***REMASTER VIDEO 1080p*** - Our potent Bia comes back exhibiting great shape and the usual sexual voracity. Andrey was rapt with the partner's virility and he knew how to give to her the necessary motivation for feed her excitement to the maximum. Bia keep her fame of insatiable with one more burning show with right to an absolutly spetacular ejaculation of our horny shemale
7th Jun 2023
23:08 HD Video
& 125 Photos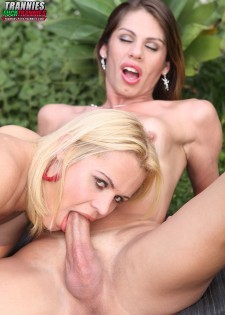 Rocking hot tgirl Bia Bastos & Reana Michelly are some babes who like to have some lesbian fun outside as they filp fuck each other in this hardcore scene you dont want to miss.
20th Nov 2019
19:48 HD Video
& 101 Photos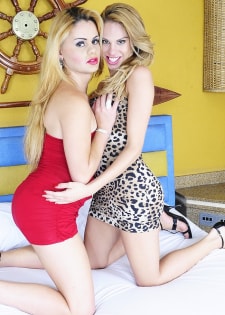 ***REMASTER VIDEO 1080p***- One of best things we do is combinate a big potential newbie with a consagrated star and this is exact what we gonna see in this exciting set. Bia is just perfect and one of best models of her generation and Tayla Trans is a beginner with everything she needs for be a bombshell in quick time. We re not talking only about beaulty but about great body and impressive sexual vigor with a great style what ll make about this scene an awesome positive surprise.
23rd Jan 2019
22:05 HD Video
& 170 Photos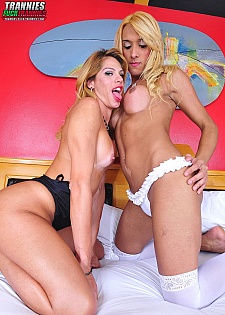 ***REMASTER VIDEO 1080p*** - An unusual and unexpected scene. Why ? Well, we are accustomed to see Bia Bastos toping guys, trrannies and GGs but she being ONLY bottom is new. The best is to see this scene havinga protagonist totally new in XXX scenary. Jessica is a newbie but with a frightening potential because she accept faces challenges that some of the most well-known models take years to get. Get ready for a scene at least, incandescent
30th May 2018
24:24 HD Video
& 160 Photos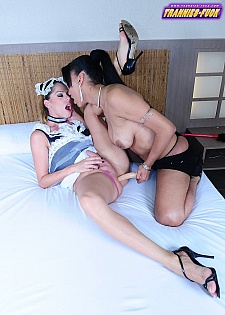 Bia is a maid that everyone would like to have. She is specialist in some specific kind of extra works with abilities that make her a rare professional. Tamarah that is always disposed to have fun wanted to test these abilities and she was not sorry. Have a maid like this is warranty of more than one type of satisfaction for who hires her services. Bia is famous for always delivery what promises and Tamarah prove it in a deep way.
18th Mar 2017
24:03 HD Video
& 178 Photos